M-Floor, Exposure Systems' patented modular flooring concept.
We have developed modular building systems for the Retail, Event, Automotive, AV and Stand and Interior markets. In addition to our well-known modular frame system called the M-Series, Exposure Systems has developed a new modular floor system, M-Floor. The world around us is changing rapidly, so is the demand for a user-friendly flooring system that can be applied modularly, "Tool Less," but with substantial load-bearing capacity. The developers at Exposure Systems have succeeded in coming up with a completely new flooring concept.
The M-Floor is modular, but not only in size, but also in capacity.
The standard version has a load capacity of as much as 1000 KG per M2, but can be transformed into a floor with a load capacity of as much as 2750 KG per m2. Electric vehicles, trucks and even armored cars shine on our new floor system.
A complete system for many areas of application
With the M-Floor, you can literally and figuratively take it to the next level. Of course, the finish of your floor is also considered. There are two variants in terms of edge finish, the beveled and the straight finish. Lighting can also be placed in the edge trim. You can then set the desired border color with your cell phone or remote control, so extra exposure!
See photos of the edge finishes.
The raised floor offers many benefits, but we also want to make it accessible to your disabled customers. After all, the load-bearing capacity of the floor is already sturdy enough to support power wheelchairs. Check out the versions of our disabled modules below.
Once the aluminum frame and wood insert panel are in place, you choose your level of finish, for example:
(PVC) laminate
Carpet
Parquet
High gloss or matte painted panels
You'll love us. Here's why.
We constantly innovate our products to meet the highest industry standards. And the flexibility you are looking for.
Our products are manufactured and (pre-)assembled in the Netherlands. This guarantees a high standard of quality and ensures fast delivery.
Whether you want to make your store stand out, pursue a unique atmosphere in your office or restaurant, or seek an impactful backdrop for an event or conference; we offer the perfect customized solution.
In a world where sustainability is increasingly important, we are committed to green initiatives. Our exhibition stands and modular systems are designed for reuse and minimize waste.
Global Connections, Local Approach
Thanks to our international network, we have a global presence but remain local in our approach and services. Wherever you are, you can count on our trusted service.
Time is money. Therefore, our systems are designed for quick and easy installation without sacrificing sturdiness and style.
Save time and money with our modular product groups
Modular Exhibition Stand Systems
The modular M Series consists of a wide range of standardized products with straight and curved frames, accessories and graphics.
Create quality textile prints in any size easily and quickly. Equipped with acoustic material or LED lighting. Hanging, freestanding or double-sided. Frames available in a variety of colors.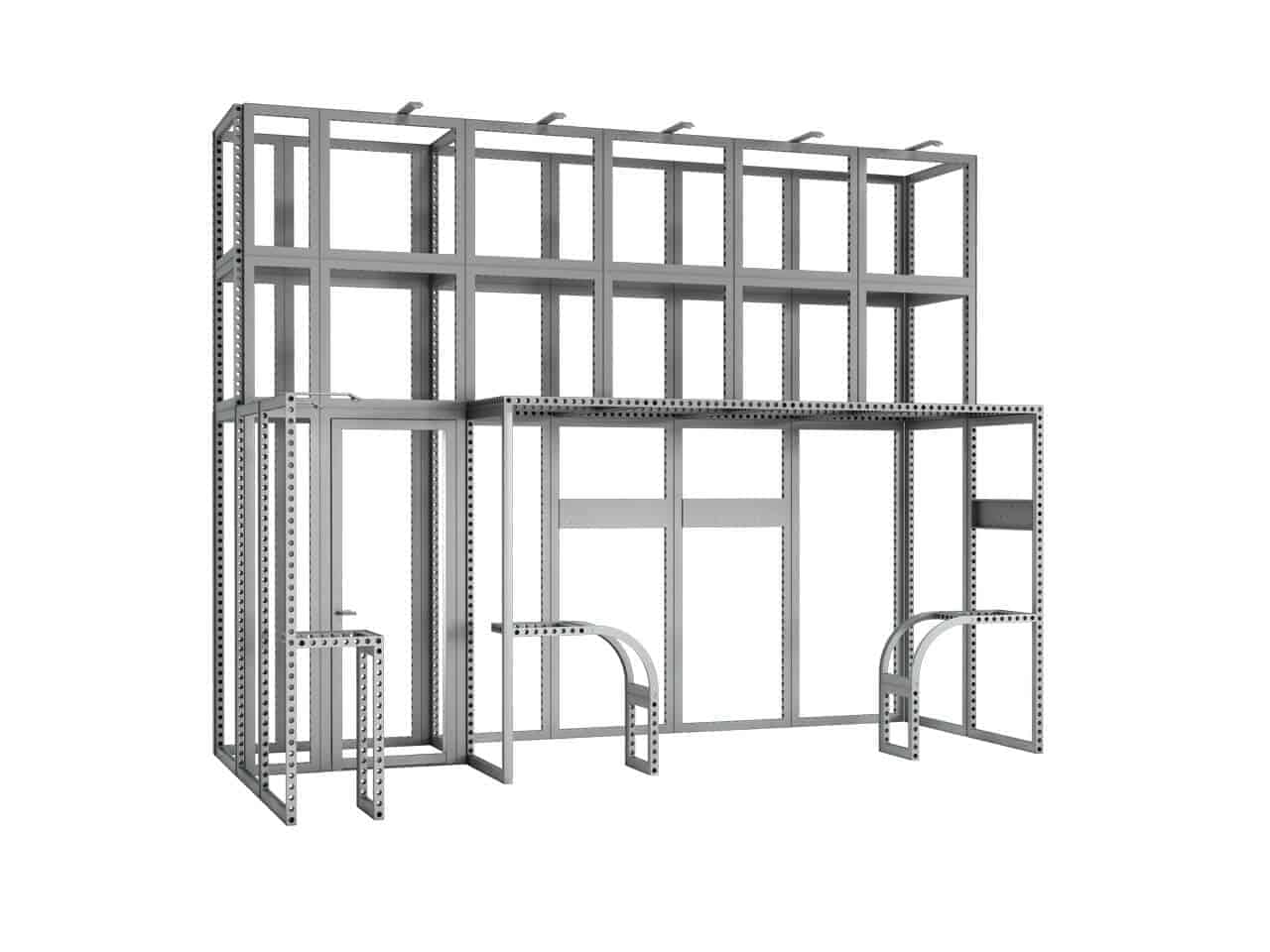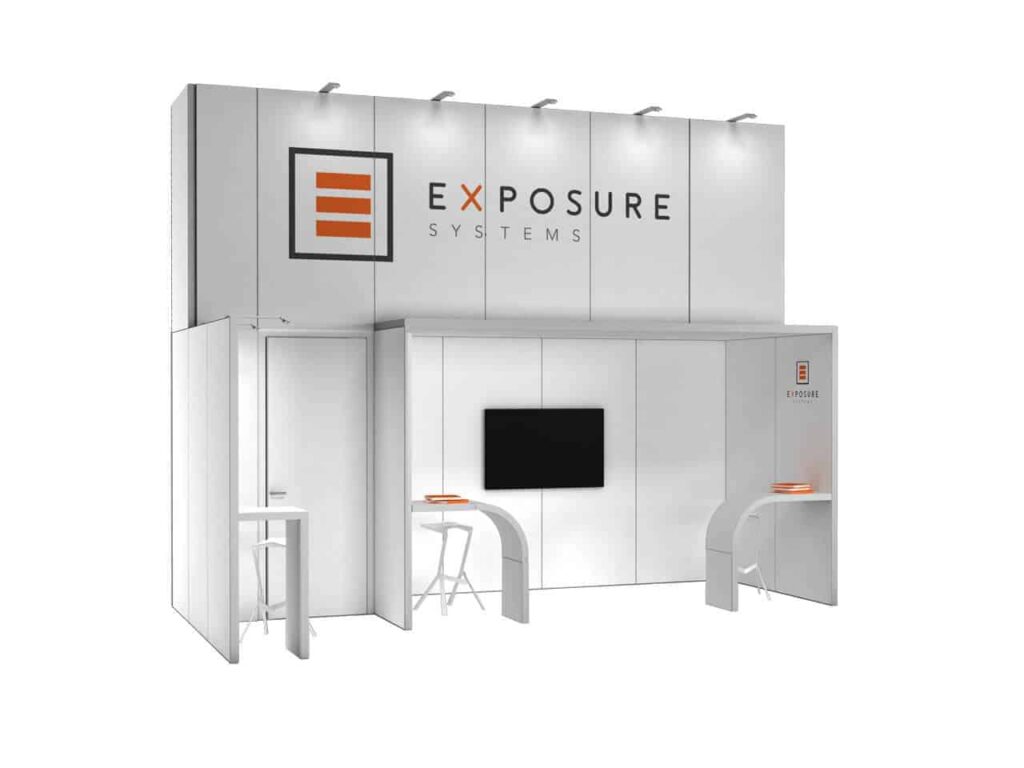 Modular Stand Construction
Modular design & limitless possibilities
Our modular booth construction combines flexibility with durability and aesthetics. Quick to adapt to various spaces, environmentally friendly due to reusable components, and always with a clean and functional design to present your brand in the best possible way.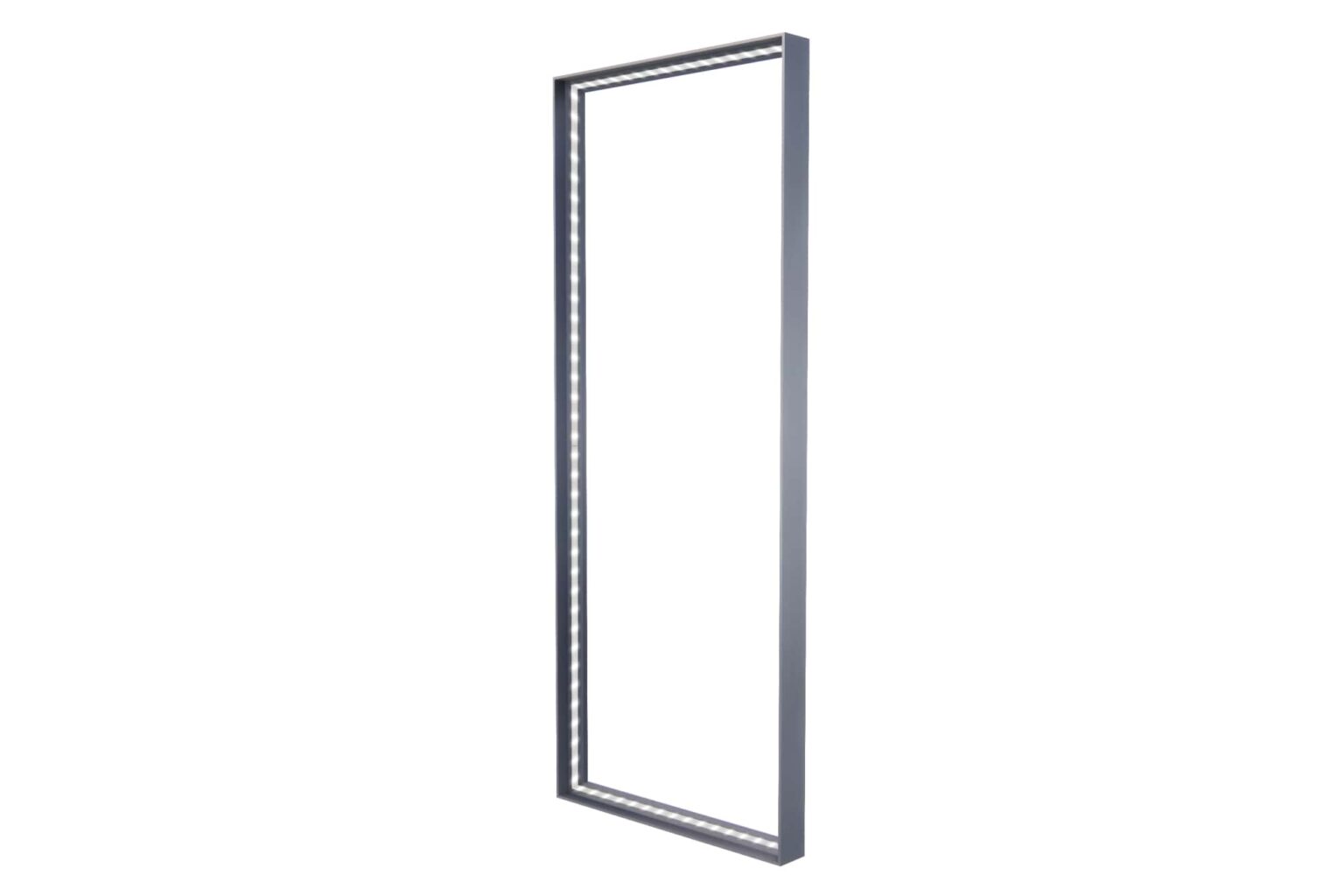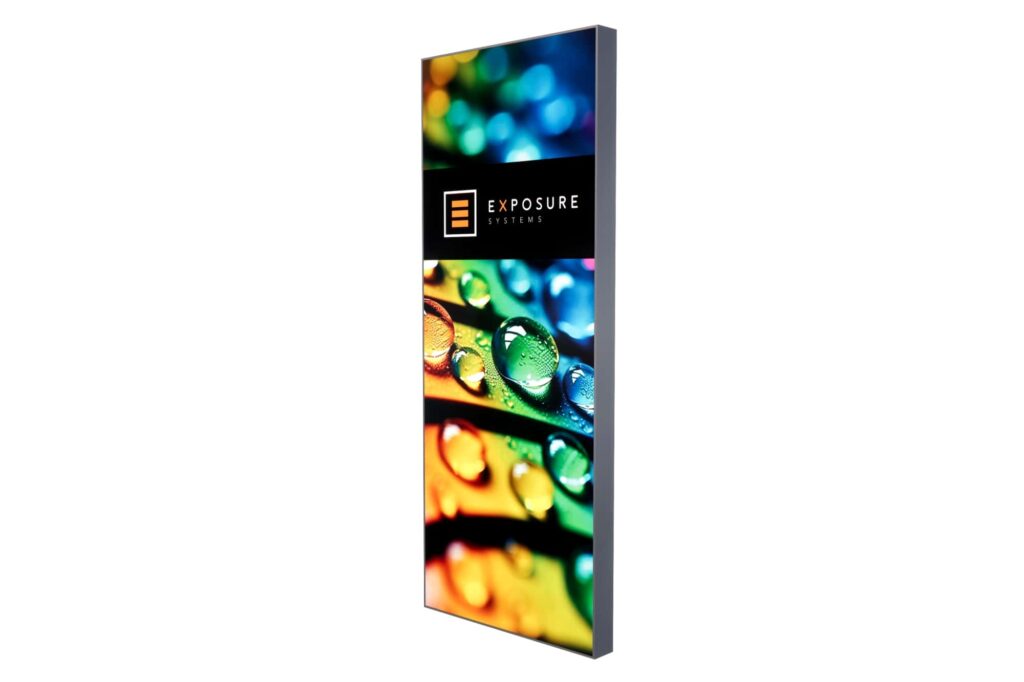 Grab your customer's attention
Our high-quality LED Light Boxes and unique incorruptible graphics ensure that you can use them again and again. The unique visual treatment ensures that you can use and reuse our prints because they do not crease or distort. Watch our VIDEO for more information on how we do this. We are proud to offer high quality LED light boxes – far below average market prices!