Our modular product group (M Series) consists of a wide range of standardized products. The frames have very distinctive rounded cutouts on the outside of the frame. These cutouts are milled at precise distances and have exactly the same diameter, facilitating solid connections between frames. Our selection of connectors allows quick and constructive assembly of any desired combination.
Exhibition booth in 40 seconds video
Save time and money with our modular product groups
Modular Exhibition Stand Systems
The modular M Series consists of a wide range of standardized products with straight and curved frames, accessories and graphics.
Create quality textile prints in any size easily and quickly. Equipped with acoustic material or LED lighting. Hanging, freestanding or double-sided. Frames available in a variety of colors.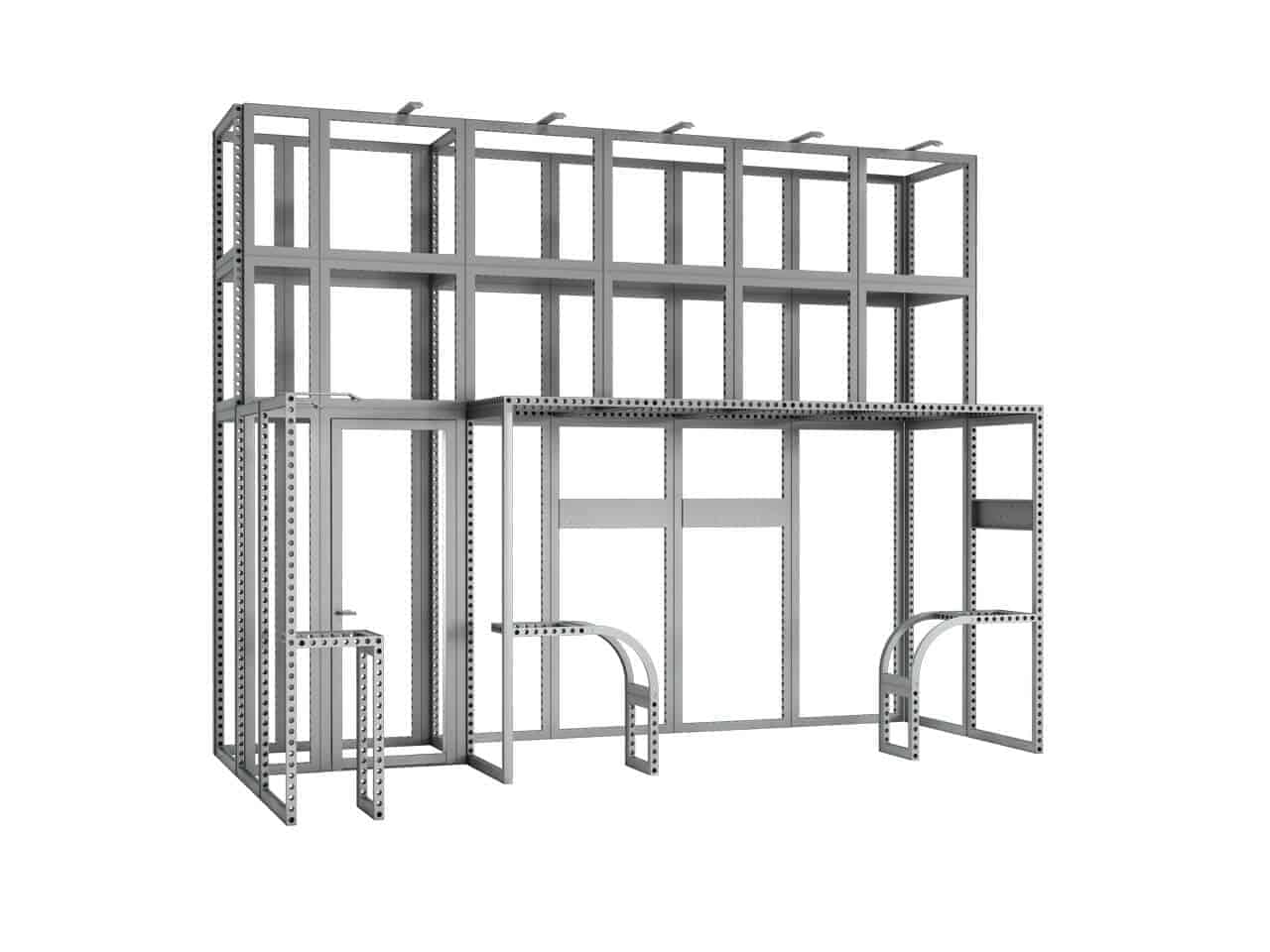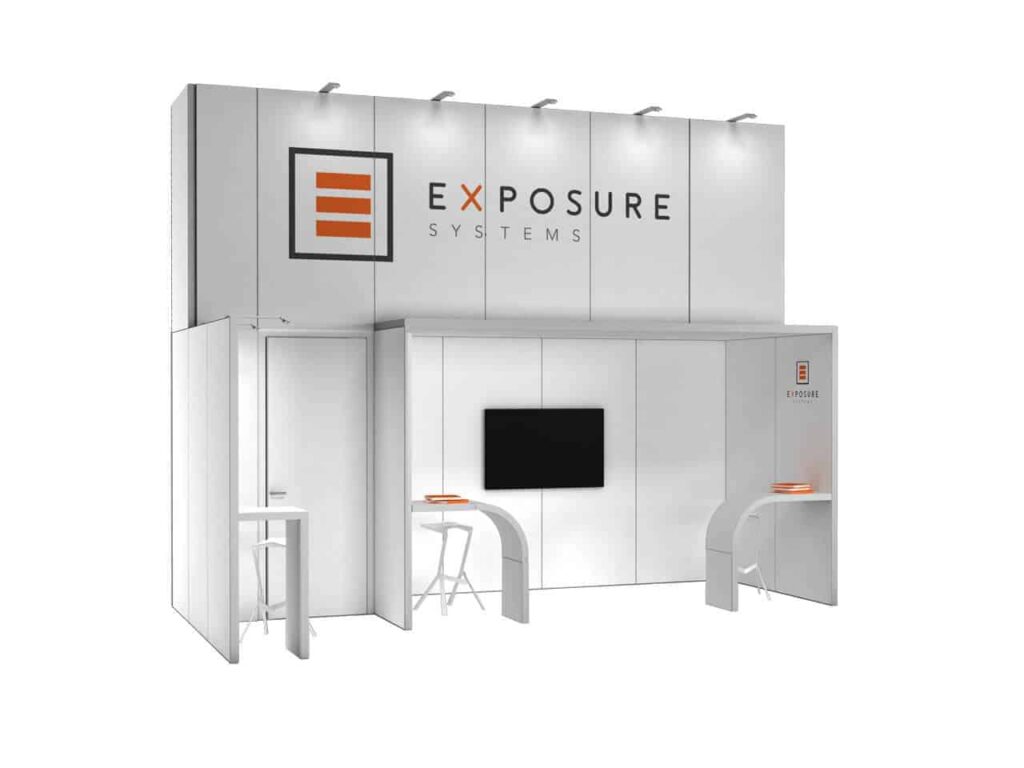 Modular Stand Construction
Modular design & limitless possibilities
Our modular booth construction combines flexibility with durability and aesthetics. Quick to adapt to various spaces, environmentally friendly due to reusable components, and always with a clean and functional design to present your brand in the best possible way.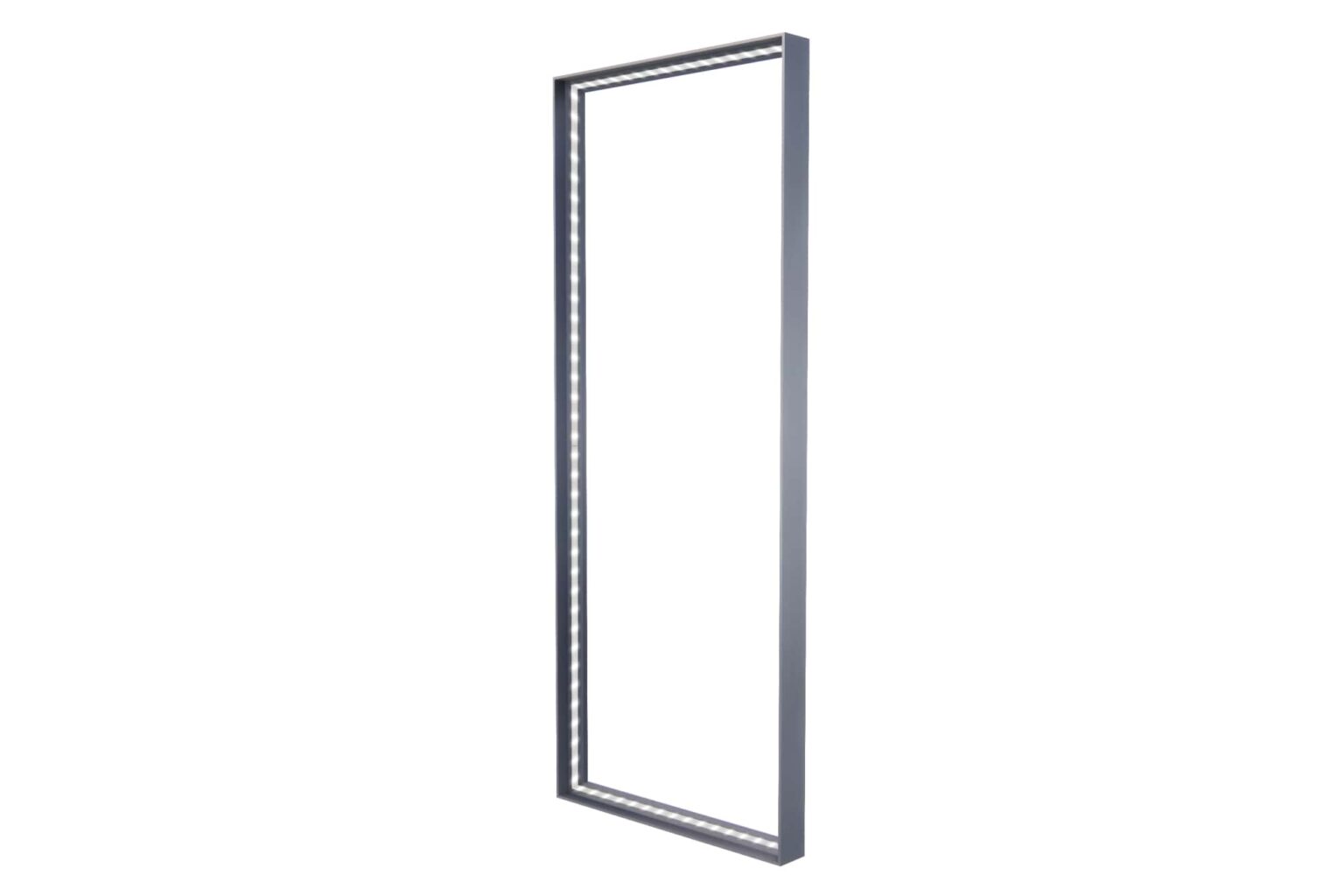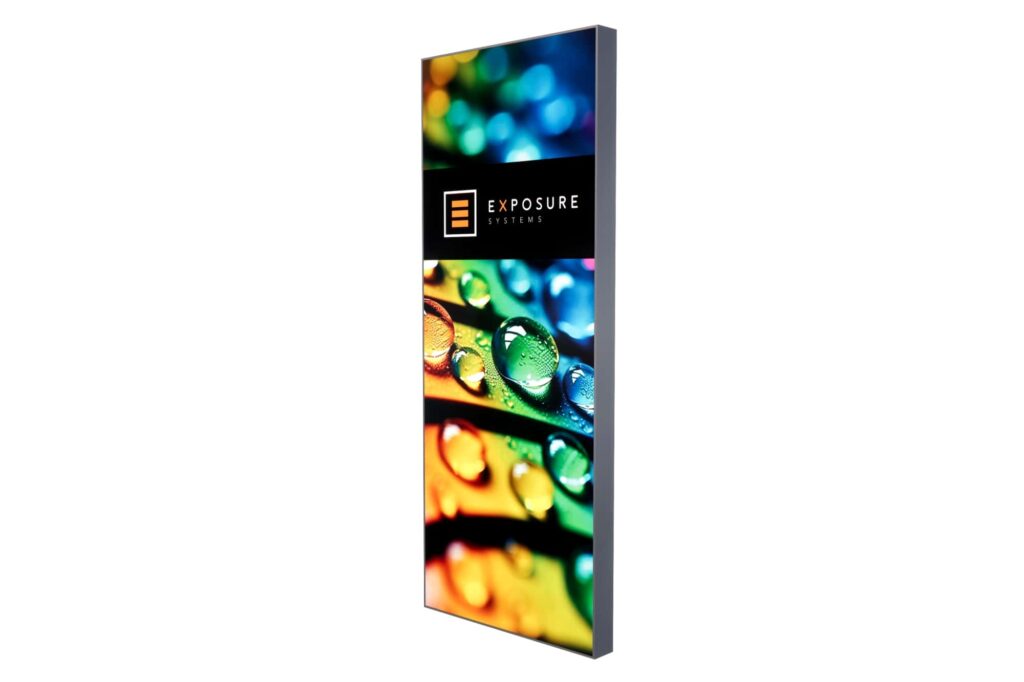 Grab your customer's attention
Our high-quality LED Light Boxes and unique incorruptible graphics ensure that you can use them again and again. The unique visual treatment ensures that you can use and reuse our prints because they do not crease or distort. Watch our VIDEO for more information on how we do this. We are proud to offer high quality LED light boxes – far below average market prices!
The M Series consists of double-sided frames and can therefore be paneled or textile printed on both sides.
Our M Series is designed to provide both panels and textile prints with a silicone strip, allowing endless variations with different materials to achieve the desired look.
Our "Permanent Frames" are fixed structures and are very popular with booth builders. They are widely used in permanent applications.
The "Assembling Frames" have demountable frame sections that can be easily connected with our Quick-Lock system. Even inexperienced users can compose any frame within 90 seconds.
Is it better to buy or rent a trade show booth?
Is it better to buy or rent a trade show booth? Exposure Systems simplifies the international trade show experience by expertly managing storage, logistics, regulations and more. Discover the ideal solution for your exhibit needs.
Are you new
In exhibiting at trade shows?
How many times a year do you plan to use the booth?
Do the elements of your booth change fair to fair?
Our goal every day is to satisfy our customers so that they become ambassadors of our products and services. Customer satisfaction is the best service we can provide.
You'll love us. Here's why.
We constantly innovate our products to meet the highest industry standards. And the flexibility you are looking for.
Our products are manufactured and (pre-)assembled in the Netherlands. This guarantees a high standard of quality and ensures fast delivery.
Whether you want to make your store stand out, pursue a unique atmosphere in your office or restaurant, or seek an impactful backdrop for an event or conference; we offer the perfect customized solution.
In a world where sustainability is increasingly important, we are committed to green initiatives. Our exhibition stands and modular systems are designed for reuse and minimize waste.
Global Connections, Local Approach
Thanks to our international network, we have a global presence but remain local in our approach and services. Wherever you are, you can count on our trusted service.
Time is money. Therefore, our systems are designed for quick and easy installation without sacrificing sturdiness and style.