Exposure Systems is your supplier for high quality aluminum frame systems and large format print work.
With our aluminum frames, we offer numerous sustainable solutions used in the hospitality industry.
Save time and money with our modular product groups
Modular Exhibition Stand Systems
The modular M Series consists of a wide range of standardized products with straight and curved frames, accessories and graphics.
Create quality textile prints in any size easily and quickly. Equipped with acoustic material or LED lighting. Hanging, freestanding or double-sided. Frames available in a variety of colors.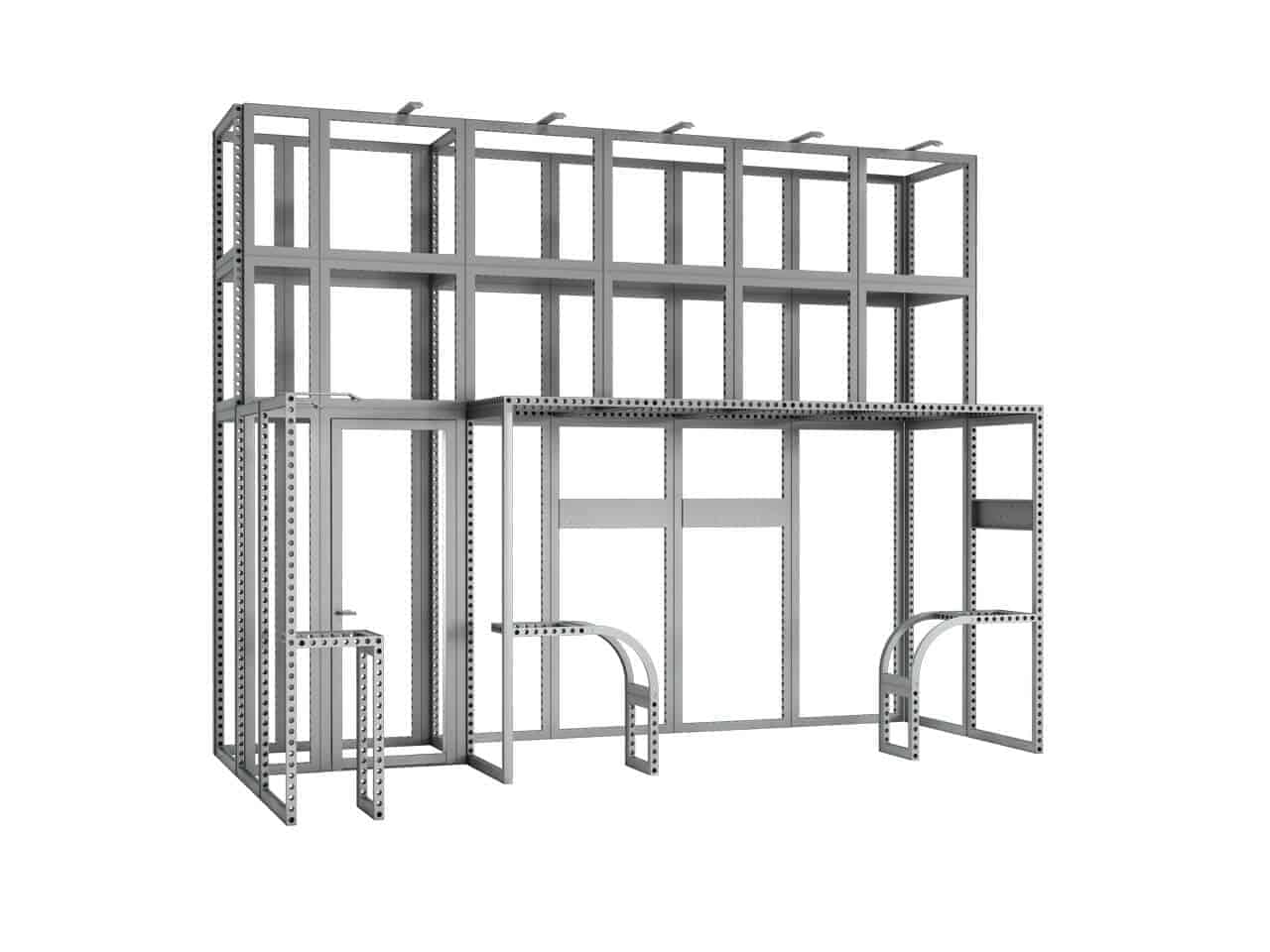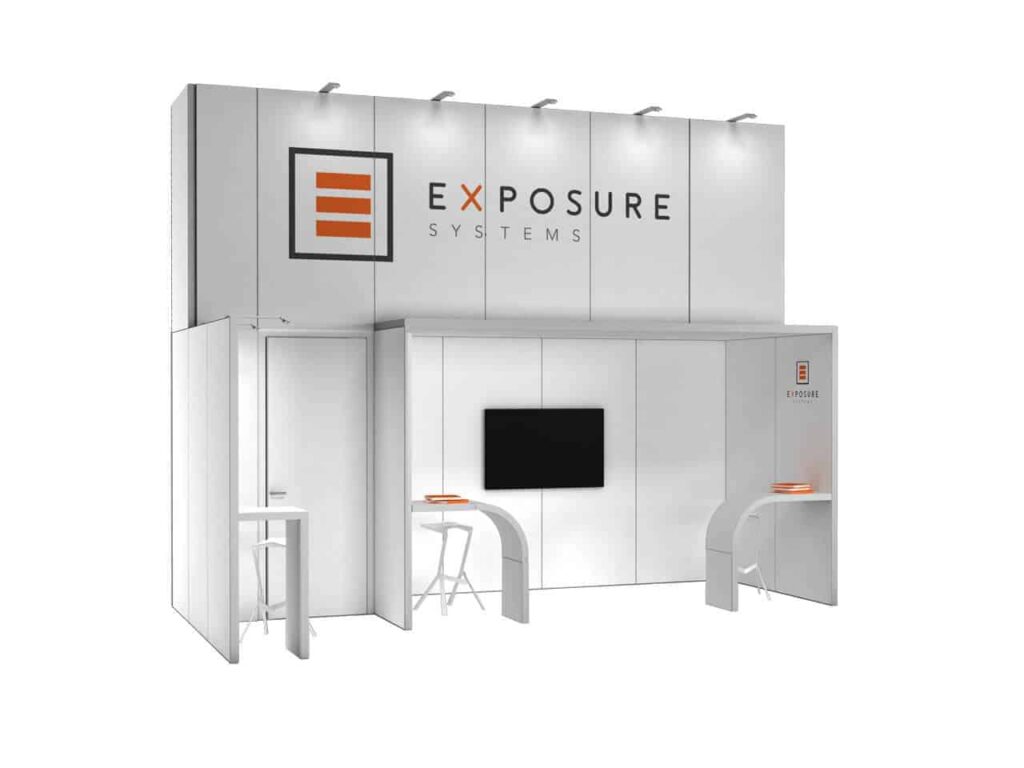 Modular Stand Construction
Modular design & limitless possibilities
Our modular booth construction combines flexibility with durability and aesthetics. Quick to adapt to various spaces, environmentally friendly due to reusable components, and always with a clean and functional design to present your brand in the best possible way.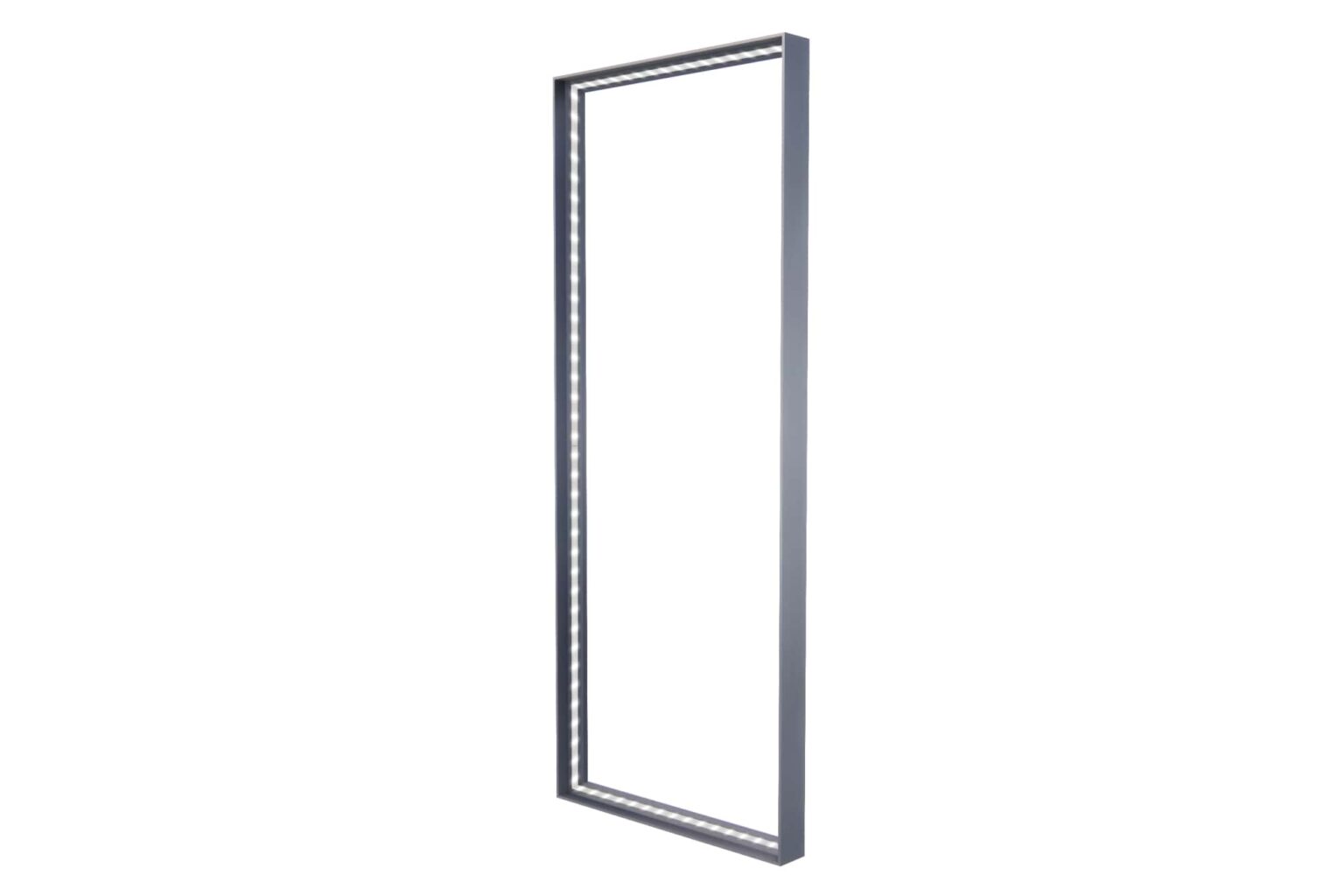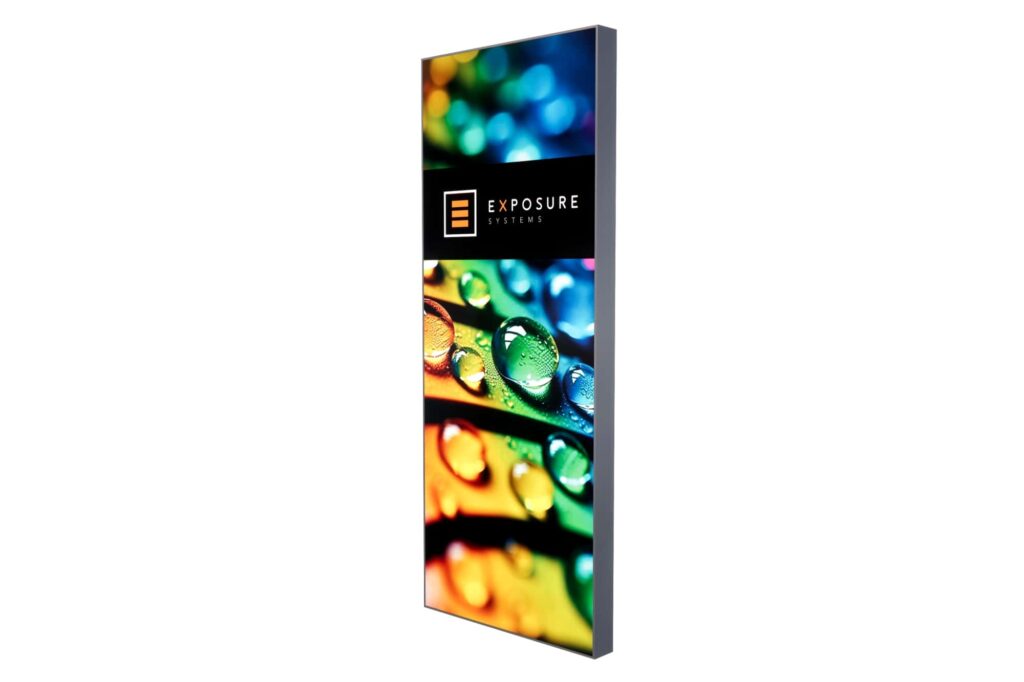 Grab your customer's attention
Our high-quality LED Light Boxes and unique incorruptible graphics ensure that you can use them again and again. The unique visual treatment ensures that you can use and reuse our prints because they do not crease or distort. Watch our VIDEO for more information on how we do this. We are proud to offer high quality LED light boxes – far below average market prices!
Our aluminum textile frames with printed textiles are widely used in interiors, hotel rooms, vacation homes and or in office environments. The various application possibilities combined with a print make these textile frames a versatile product.
Our textile frames are available in different variants with different uses. Whether you choose a wall hanging, wall screwed, a freestanding or mobile frame, the options are many. Moreover, our frames are available in single-sided and double-sided versions and in the colors black and aluminum gray.
For example, our (acoustic) wall frames are applied to (hotel) rooms,
An additional advantage is that the print in the frame is easy to replace. This allows you to change the atmosphere of the lobby, suite or room in an instant by simply adjusting your print to suit different seasons, for example.
In addition to regular textile frames, our frames can also be equipped with LED lighting. These LED illuminated frames are often used in the lobby, for example, This significantly increases the attention value and atmosphere. Perfect homogeneous illumination literally brings the image or message to life.
Where acoustics are a problem, we also offer the option of providing the textile frame with special absorbent material. You will be amazed at how the acoustics in your space improve.
Versatile application both single and double sided
Mobile ideal as a flexible partition wall
Executable with LED lighting
To be fitted with acoustic material
The textile prints are easily interchangeable
6 Benefits of our Hospitality Solutions
Versatile application both single and double sided
Mobile ideal as a flexible partition wall
Executable with LED lighting
To be fitted with acoustic material
The textile prints are easily interchangeable
Optional with Assembly Service
Our aluminum modular frames are also used for one or multi-day events and or conferences.
For this, we have developed a specific modular system that is simple, easy and efficient to build up and dismantle in no time. The frames can be finished with a textile print or sheet material as desired. Depending on what you want.
Modular frame system
With a set of frames multiple setups possible
Quick to set up and take down
Ideal for conferences or events
Buying and renting

Our experienced assembly team is happy to assist you!
Exposure Systems can take care of all your concerns if you wish. Whether it's mounting textile frames or setting up and dismantling conferences and events.
You'll love us. Here's why.
We constantly innovate our products to meet the highest industry standards. And the flexibility you are looking for.
Our products are manufactured and (pre-)assembled in the Netherlands. This guarantees a high standard of quality and ensures fast delivery.
Whether you want to make your store stand out, pursue a unique atmosphere in your office or restaurant, or seek an impactful backdrop for an event or conference; we offer the perfect customized solution.
In a world where sustainability is increasingly important, we are committed to green initiatives. Our exhibition stands and modular systems are designed for reuse and minimize waste.
Global Connections, Local Approach
Thanks to our international network, we have a global presence but remain local in our approach and services. Wherever you are, you can count on our trusted service.
Time is money. Therefore, our systems are designed for quick and easy installation without sacrificing sturdiness and style.